Auto & Liability Insurance Services Overview
Third Party Liability Insurance Solutions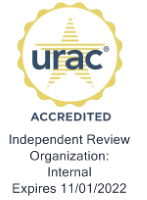 SFUR provides medical necessity based review services to auto & third party liability Insurance payers to optimize Medical Utilization Review & Management, Medical Cost Containment, and Medical Compliance, Fraud, Waste & Abuse.
Our team of Certified Medical Audit Specialist and Professional Coders have successfully saved Payers customers millions in costs for reimbursements of hospital, ambulatory surgery centers and surgeon bills.
SFUR has been providing high quality Utilization and Peer Review Services for 30 years and is a member of the National Association of Independent Review Organizations (NAIRO).
We employ over 600 board certified Physician Specialists who we credential to the highest URAC standards every 3 years.
Our clients count on our exceptional medical knowledge, impartial reporting and timely delivery with the best prices of all Independent Review Organizations.
We are committed to the highest quality work product and aspire to exceed our industry's URAC and CPC Certification requirements.

We are confident that we provide our customers the best price with the highest quality results of all Certified Utilization Review Companies.
Auto & Liability Cost Containment Solutions
SFUR defines medical cost containment as the process of leveraging medical and business knowledge to potentially lower the cost of medical bills.
We provide review, assessment and negotiation of medical cost, using  a variety of methods which include,  Separation of Charges,  Coding Validation, Medical Necessity, State & Payer Specific Rules and Reasonable Charge Analysis.
SFUR is committed to improving the healthcare ecosystem. Both healthcare delivery participants and those entities that pay for healthcare, leverage the knowledge of the SFUR's physician panelists. Monitoring compliance, fraud, waste and abuse starts with the SFUR physician panelists that can be impartial, objective and current in the knowledge and practice of their respective specialty.